"A society grows great when its people plant trees under whose shade they will never sit."
New Canaan can and should be proud of its legacy as a well-heeled community in a strong financial position. But without long-range financial goals and the planning to achieve those mutually agreed-upon goals, budget discipline is difficult to achieve and maintain. No town can completely immunize itself against the potentially negative impacts of external factors (i.e. financial market retrenchment, broad economic slowdown, demographic shifts) — New Canaan can no more avoid the effects of cyclical markets and consumer sentiment than it can the weather. We can, however, buffer ourselves against outside shocks to some degree if our decisions around short-term capital expenditures are viewed through a long-term risk/reward lens.
In order to maintain New Canaan's fiscal stability, the town needs to be willing to review its own spending habits and assess how well our future is being served by current budget practices. As a member of the Western Connecticut Council of Governments, can we achieve better economies of scale by partnering with neighbors to relieve common cost pressures? Are there redundancies within our own town that could be consolidated in order to streamline processes and spending? The answer to both of these questions is "yes" : a proactive search for cost reductions would be an important step toward weaning ourselves off of debt financing.
Even more crucially, resource-sensitive budgeting could significantly ease the tax burden currently shouldered by homeowners; had such an approach been in place over the last 15 years, the sustained real estate boom could have obviated the need for continual increases in the mill rate…at the very least, all that surplus revenue could have been used to bolster reserve funds. Unfortunately, the period since the housing crisis has seen even sharper increases in tax rates, as homeowners are tapped to plug the gap left by our declining Grand List. A more resource-sensitive approach to budgeting is not only beneficial to current taxpayers, but to future homeowners and business owners as well: a managed budget is a smoother budget, and fiscal stability is a critical factor when anyone looking to move their family or business to New Canaan is estimating whether or not they can afford this town in the long-run.
It is also essential that we view the revitalization of New Canaan not as a one-off project, but as an ongoing exercise that will safeguard the gains we make by continually identifying where further improvements or advances can be made. Growth for its own sake is futile if New Canaan doesn't have the infrastructure and services to adapt as technology advances and our community expands.
Call to Action: "Budget Big-Picture"
Can New Canaan stabilize current spending in order to safeguard its own fiscal future ?
WE CAN ANSWER THAT CALL.
A stitch in time saves nine. An ounce of prevention is worth a pound of cure. The concept of long-term financial planning is hardly revolutionary; we do, however, need to recalibrate the way we think about spending and saving. We tend to fall into the trap of the "false choice", where we feel we must decide either to spend on current needs or to save for the future. The truth is that we can do both. A penny saved may be a penny earned, but we don't want to be penny-wise and pound-foolish either.
We should be thankful for the relative financial stability of New Canaan, where we have built a legacy of charm and comfort. At the same time, we must be willing to self-audit to a certain degree, so we can determine whether our fiscal practices are sustainable in the long run.
PROPOSALS, CASE STUDIES, AND RESEARCH
+ MAXIMIZE EFFICIENCY WITHIN NEW CANAAN
We need to undertake an objective review spending and staffing structures throughout town government -- no small feat, to be sure -- in order to identify opportunities to reduce spending. A number of our neighbors have slowly but surely started this work already, achieving savings by various means: shared staff, centralized contract management, and other economies of scale.
+ ENGAGE NEIGHBORING TOWNS IN SENSIBLE PARTNERSHIPS
New Canaan should be leveraging our membership in organizations like WestCOG to actively pursue initiatives where common interests between us and our neighbors would lend themselves to a shared solution. Most recently, there has been discussion of combining certain emergency and police services including 911 dispatch, holding cells, and firearms training facilities; in light of how much could be saved by all involved if such a collaboration came through, Wilton has reportedly put its own plans to refurbish its police HQ on hold. We should seriously consider doing the same, as well as looking for other ways to combine our efforts with those of our neighbors.
Call to Action: "Plug In"
Can New Canaan make up for lost time and productivity in a town still lacking consistent cell service?
WE CAN ANSWER THAT CALL.
Neither time nor technology waits for any town. While New Canaan has struggled to expand basic cell service, the breakneck pace of technological advancement has exacerbated the extent to which we now lag behind the cutting edge. Faster networks and increased functionality have led to opportunities — and risks — for which we simply are not prepared. As First Selectman, I plan to make New Canaan the most 5G-friendly town in Connecticut, as well as the most cybersecure.
PROPOSALS, CASE STUDIES, AND RESEARCH
+ REINSTATE A UTILITIES / TECHNOLOGY COMMISSION
This is the body best suited to harnessing the town's extensive knowledge base in service of implementing 5G service and other technological upgrades.
+ REVIEW AND ADDRESS ANY CYBER-WEAKNESSES
In light of the widespread ransomware attacks on small towns across the country (170 and counting in just the last few years), we need to make sure that we conduct a proactive audit of the cybersecurity measures already in place, taking steps to remedy any weaknesses we find before they can be exploited.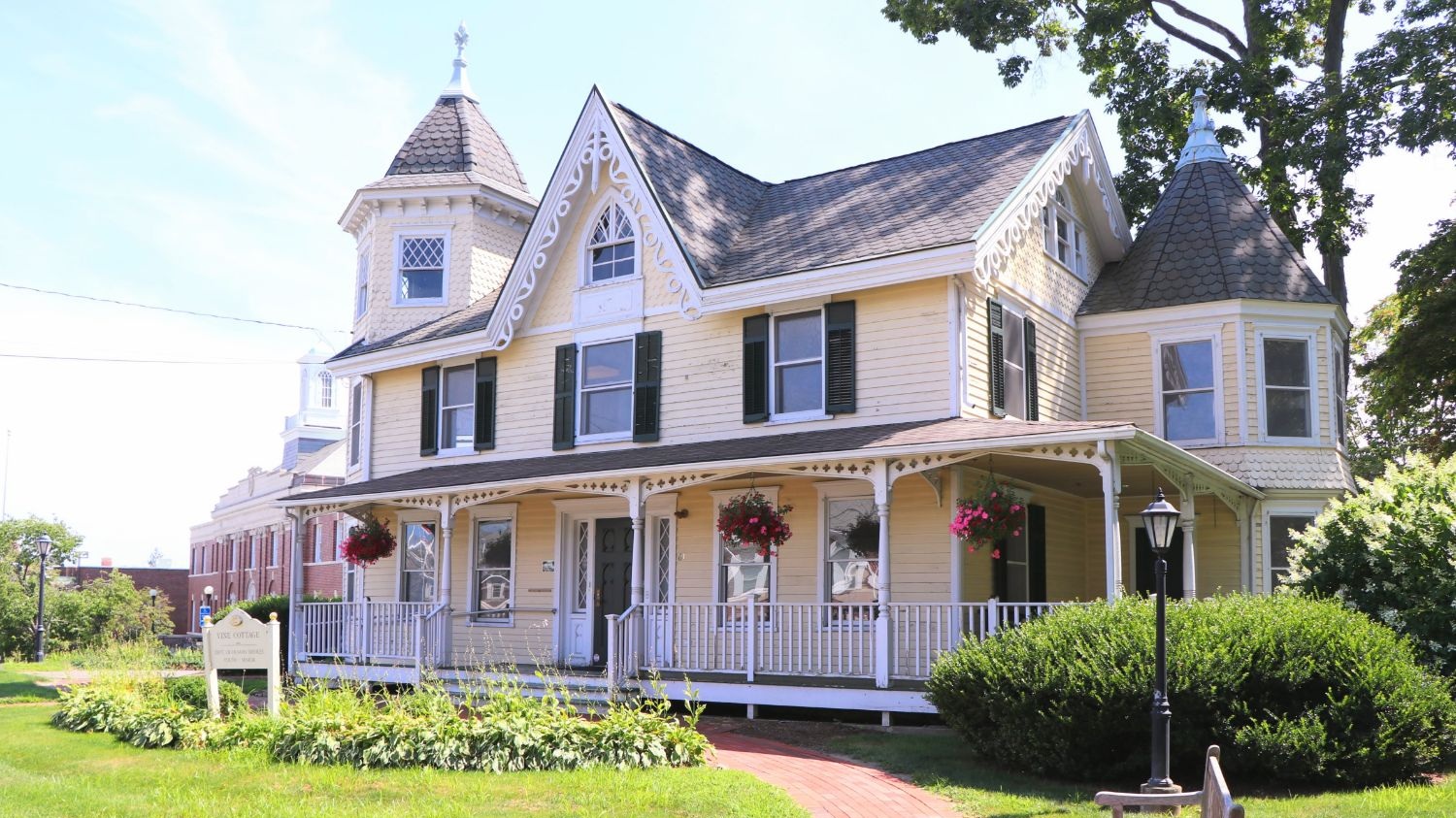 Call to Action: "Define Asset Value"
Can New Canaan manage its portfolio of town-owned buildings using a strategic framework centered around the best interests of the community?
WE CAN ANSWER THAT CALL.
For better or worse, the town of New Canaan has built an unusually robust real estate portfolio with a variety of origin stories: bequests from lifelong residents, commercial transactions, expansion of open space, preservation of historical structures, etc.
Well, it's not really the town's portfolio, is it? Those assets have been purchased and maintained with taxpayer money, which makes them taxpayer-owned assets. Recent actions taken by the First Selectman with respect to certain properties, however, seem to cut residents — that is, the central stakeholders — out of any decisions to sell, repurpose, rehabilitate, or demolish these buildings.
Because these are community assets, we need a community solution.
PROPOSALS, CASE STUDIES, AND RESEARCH
+ ENGAGE THE COMMUNITY IN SETTING POLICY GOALS AND EXPECTATIONS
Before any action is taken, residents should have a chance to provide input on what the community's overall cultural, financial, and practical vision is for town-owned assets.
+ ADOPT A STRATEGIC PROPERTY MANAGEMENT FRAMEWORK DESIGNED TO ACHIEVE THE COMMUNITY'S VISION
Luckily, real asset management is an area that has been well-studied by multiple experts; as such, we can take our cues from established best-practices around designing and implementing policies that are alighed with our long-term goals. These guidelines often include the following elements:
Assign a dedicated property evaluation & management committee - A dedicated committee will be responsible for coordination and oversight of community engagement, policy and strategy development, and ongoing implementation.

Information gathering and review - compile and disseminate a comprehensive inventory of all town-owned properties, their current use, deed restrictions, potential use in accordance with community goals, cost of ownership, estimated market value, etc.

Hold public workshops to inform policy design - Committee members, working side-by-side with residents, would establish key criteria defining "best and highest use" of any community property under evaluation to determine its overall value to the town. Additionally, workshop participants would contribute to draft policies that would standardize the processes governing actions including bid solicitation and review, design and cost approvals, etc.

Refine policies according to public input and set strategic implementation priorities - As the standardized process is refined and finalized, the committee will initiate discussions around prioritizing assets according to near-term, medium-term, and long-term review; followed by a projected implementation timeline.